An advantage way of desktop computing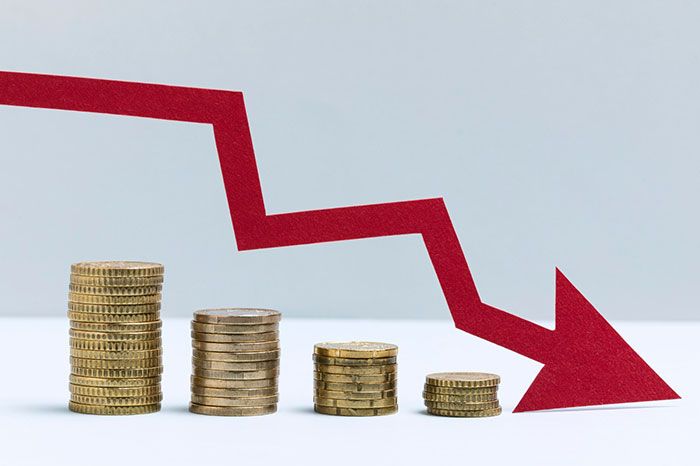 Reducing costs
Reducing initial acquisition costs

When replacing PCs with vCloudpoint zero clients, which are less expensive than entry-level PCs, the initial acquisition costs are reduced.

Better leverage of IT budgets

Using hardware upgrade expenditures and software licensing more effectively is made possible by sharing resources on a central Computer.

Minimizing endpoint maintenance

As there are no moving parts that could fail, repairs on zero clients are infrequent, and your maintenance expenses are kept to just the shared computer.

Greater energy saving

When compared to a standard PC, which consumes 110 watts or more, vCloudpoint zero clients use only 5 watts and generate a lot less heat, saving at least 80% more energy and air conditioning than PCs.

Longer desktop refresh cycles

In tough situations including restaurants, public places, storage, and manufacturing, the absence of moving parts increases life spans. The obsolescence-free functionality also demonstrates extended desktop refresh cycles, reducing refresh time from weeks to hours and saving both update costs.
Increasing productivity
Easy provisioning

Comparatively speaking to days or weeks with PCs, setting up hundreds of workstations may be done in a few hours. Users can begin working after installing the vMatrix Server software on the shared Computer, adding a number of users, and connecting their Ethernet cables, mouse, keyboards, and monitors. It takes only a few seconds to setup a new workstation.

Centralized management

Nothing needs to be configured, managed, or updated by IT admin at the endpoint. On a single host, updates, patches, and installations are all carried out. Comparing PCs to devices and users, one IT person may manage five times as many.

Remote technical support

By monitoring and controlling user PCs, IT and support employees may offer assistance or resolve issues from their desks, minimizing the expenses and delays associated with traveling to remote user locations.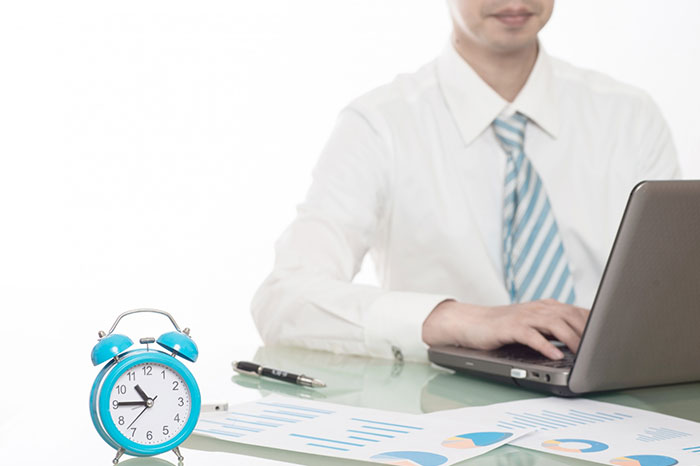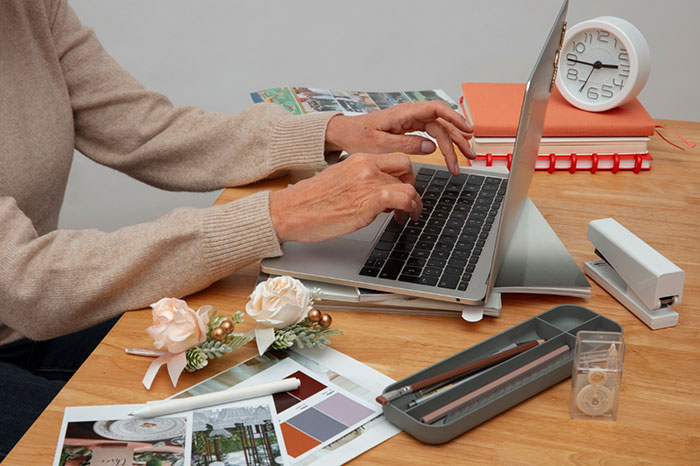 Improving efficiency
Reducing unplanned downtime

Without faulty components and desktop-related issues Much less unplanned endpoint downtime occurs. The vCloudpoint zero client can be installed even if it becomes problematic, allowing the user to quickly resume work.

Rapid roaming from any client

Moving a large laptop or restarting the computer takes no time at all. The user can return to his desktop and all open programs and files will still be there with only a simple log-off and log-in from any vCloudpoint zero client.

Enabling file sharing

Users don't need to copy or move files between computers while using public drives because some disks are configured to be available to everyone.
Enhancing security
Eliminating virus infection

The vCloudpoint zero client offers a completely safe endpoint that is resistant to viruses and other attacks because it has no resident OS or storage that can run applications.

Security policies and monitoring

With the help of vMatrix, IT professionals may implement security guidelines, keep an eye on users, remotely disable any end user from signing in, and lock down locally attached USB devices to stop users from copying sensitive data to portable media.

No risk of data lost

Users don't have to worry about data loss due to hardware failure or laptop/PC theft because the vCloudpoint zero clients don't store any data locally.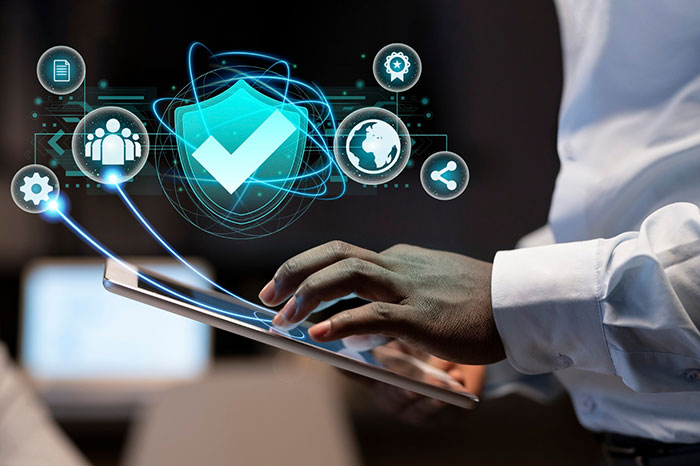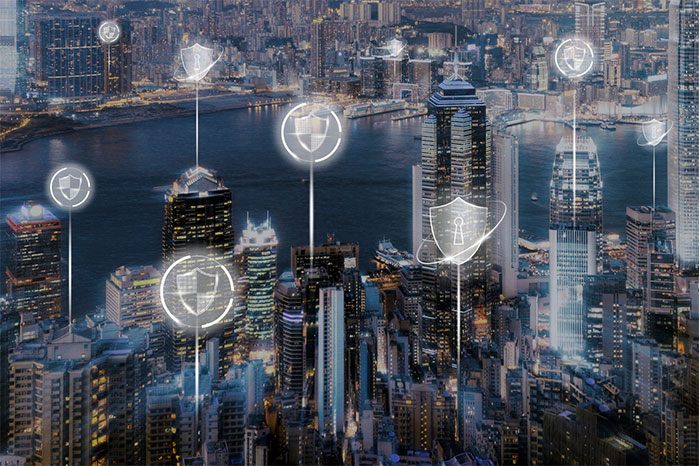 Protecting Environment
Freeing desktop footprint

The vCloudpoint zero client is only a cellphone size and can mounted on the back of the monitor to save valuable space on the desktop.

No Noise on working

The vCloudpoint zero client doesn't produce any noise when it's running because it has no storage and no fan.

Less heat and e-waste

Using significantly less energy, the vCloudpoint zero client generates far less heat and electronic waste when compared to conventional PCs.
Highlights
Power Up Your Desktop Computing
The vCloudpoint solution is the result of a unique blend of insight, innovation, and in-depth understanding of computing technologies.
Rich Multimedia Support
Traditional zero clients primarily rely on RDP enhanced technology or client-embedded media players for video acceleration, which has limitations such as limited media format support, web-embedded video not supported, a small number of concurrent video users per host, and still the display quality is largely sacrificed to far behind that of the original 720p/1080P file that they claimed to support.
Users will enjoy actual PC-quality videos scaled up to 1920 x 1080 resolution at full frame rates thanks to the ground-breaking DDP (Dynamic Desktop Protocol) from vCloudpoint, without the need for a thin or zero client with media player and codec support or expensive host-side processing. The video content may be in any existing or emerging format and may be viewed using standalone media players or within web sites.
Reliable & High Quality Audio
Most zero or thin clients employ Windows audio redirection, which was typically not intended for the sharing scenario, which frequently causes audio incompatibility or reliability difficulties with remote desktop.
vCloudpoint zero clients employ its unique virtual audio technology, which enables dependable audio playback and recording in any Windows computers, without hidden limitations or additional setups, in place of using Windows built-in audio for remote desktops. The virtual audio technology from vCloudpoint uses sample rates at 44.1KHz, which is equivalent to CD-quality, and 48KHz, which is used in professional music production, to further achieve high quality and synchronized audio. This technology gives you the best audio experience whether you are watching a big movie, giving customer service in a call center, or audio-teaching in a language lab.
Broad USB Peripherals Support
Windows remote desktop is notorious for having poor peripheral support. Client drivers for endpoint embedded operating systems frequently need to be customized, which drastically reduces the variety of peripherals that are natively compatible, lengthens implementation times, and raises ongoing support costs. Even for those supported peripherals, there are still a number of problems, like the device frequently not being identified by the system if users don't exactly plug it in as necessary, a printer copy being created every time the printer is connected to the system, and many more.
By using its transparent USB technology, vCloudpoint zero clients ensure that peripherals only ever need a standard Windows driver to function. Many USB devices are supported by vCloudpoint Zero clients, including memory sticks, headphones, single- and multifunction printers, scanners, touch screens, U keys, card readers, and USB converters. These USB devices are dependable and compatible with all Windows operating systems, so they work well whenever and however they are connected to the zero clients.
Secure User Isolation
The most effective and economical method of computing is sharing, but we didn't want just anyone to have access to the other people's private information. To achieve user isolation and privacy protection, we offer the administrator the option to configure storage visibility to users.
By enclosing each user session in a self-container, the vMatrix Server software addresses the privacy flaw in conventional sharing systems. Each vCloudpoint user has a private workspace that is inaccessible to other users, while the remainder of the disk partitions can still be set to be public or invisible to users. Each user will benefit from great security and increased productivity thanks to their own workplace in the shared center.
Customizable User Experience
Users of remote desktop technology are unable to simultaneously enjoy a nice user experience and low CPU usage, just as desktop virtualization specialist Brian Madden once advised. With alternative systems, customers frequently have to make a decision about video user concurrency, display quality, and smoothness once. Nevertheless, in practice, users' needs for a good user experience depend on the moment and the situation.
With the use of vCloudpoint's DDP technology, administrators can alter the user experience to suit certain needs. The administrator can utilize the "optimum" setting by default to provide users with the richest computing experience, and then switch to the "balanced" setting to reduce host resource consumption while providing seamless HD video playing, or the "economic" setting to increase the number of active users. For each vCloudpoint zero client user, administrators can still specify specific details in-depth, such as USB, audio, resolution, and video. The DDP technology from vCloudpoint substantially reduces the use of CPU resources and network traffic while still providing the finest display quality, which is 95%–96% as good as that of PCs.
Useful Auxiliary Tools
The IT administrators are given a user-friendly interface with better management via the vMatrix Management Center. In addition to managing users and desktops generally, IT managers can broadcast their desktop to endpoint users, chat with them through an internal chat tool, support endpoint users by controlling and monitoring their desktops, and there will be additional tools and features available with free updates.
Simple to Set Up and Use
We have worked very hard to make using the vCloudpoint zero clients as enjoyable for you as it is for us. You'll appreciate how simple it is to do tasks with a few clicks. We made an effort to make things as natural to use as possible. To make your job easier, use plug-and-play equipment, zero configuration software, and simple software installation.
During system setup, the host machine must only execute the server suite software. There are only a few next-and-finish phases including user creation throughout the entire installation process. The deployment of 100 or 1000 seats can be finished in a matter of minutes. The vCloudpoint zero client gives users a practical working environment. Its login interface enables automatic login as well as the finding and inventory of in-LAN hosts. They only need to be turned on to get to work.